At Elm Tree, we aim to reduce the usage of paper systems and replace them with apps which allow us to communicate direct with parents. Below are links to our apps which can also be found on Google Play Store and Apple Store.
At Elm Tree, we use an online payment system named 'SchoolMoney' for all parents and carers to pay outstanding balances to school. Please follow the guides below that detail how to use the system.
Family Support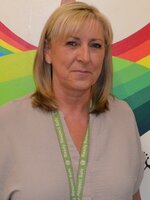 Mrs Dawn Hughes
Family Support Worker
My role in school is to provide support, advice and information to the families within our school community. I can help you with any worries that you may have in relation to your child's education, behaviour and wellbeing. I am also here as someone to talk to if you need it! I can meet you at home or in school at a time to suit yourself. Advice and support is confidential although concerns relating to safeguarding of children will always be dealt with in accordance with the school's safeguarding and child protection policy. I may not have all the answers, but hopefully I can help you to work out how to find them.